WARILLA SPORTS
CRICKET CLUB
PROUDLY
SPONSORED
BY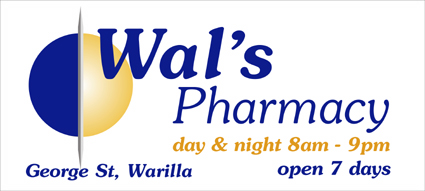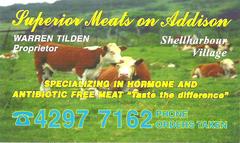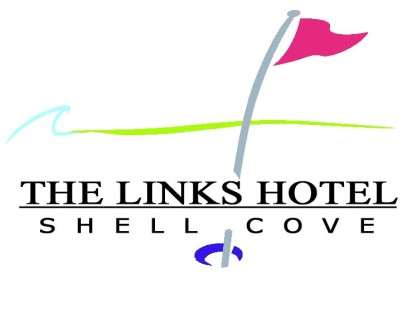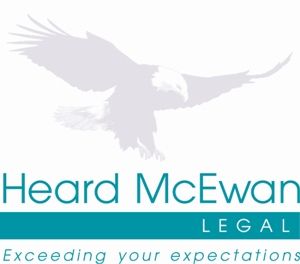 HERE THIS page is dedicated to the faces from the past and present who have made massive contributions to Warilla Sports Cricket Club since its inception. Included are the seven Kooka immortals whose service to the club on and off the field have seen them named as Life Members. Some have performed heroics for the club on and off the field while others have done the behind-the-scenes work that has made the Kookas the best cricket club on the South Coast.
Brian Dallas

'SKIPPER', as Dallas is known, was the Kookas' tireless and priceless Secretary from 2001 to 2005.

His meticulous preparation for meetings ensued the entire Kookas' committee was well informed about all issues facing South Coast cricket and the club.

Dallas was also a delegate to South Coast meetings and coached the Kookas' Kanga Cricket side.

His swansong season saw him snare the third grade bowling average and aggregate.
---
Darren Zampa

DARREN Zampa, Warilla Sports Cricket Club's newest Life Member, is one of the legends any cricket club needs to run properly.

Zampa, who was inducted as a Life Member in 2004, has been one of the Kookas' unsung heroes during his time at the club.

'Zorba' as Zampa is known, will go down as one of the Kookas' all-time great players, but his contribution behind the scenes has also been priceless.

Zampa is the Kookas' all-time leading runscorer, with 7010 runs in all grades, including more than 5000 in first grade.

He has also been one of the Kookas' most effective bowlers, with 251 wickets to his name.

Zampa started his career with the Kookas as a three-time Junior Cricketer of the Year (1979-1982) before stamping his mark on the senior ranks.

His son, Adam Zampa, is a two-time Junior Cricketer of the Year.

Although he tried his luck one season with Jamberoo, Zampa soon returned to the Kookas and began to etch his reputation as one of the most talented, respected and experienced players in South Coast cricket.

Zampa stepped down from first grade to captain second grade for a couple of seasons before making his return to first grade in 2003-04. Naturally, the Kookas won the South Coast premiership.

Zampa has always been dedicated to the club's junior players, regularly coaching sides and holding special training sessions with the youngsters to help them with their games.
---
Craig Bramble

CRAIG Bramble would arguably be worthy of Warilla Sports Cricket Club's Life Membership solely because of his on-field contributions, but he has done a lot more than that.

Bramble has scored 6938 runs for the Kookas, all of them in first grade.

He also served as Kookas' President for nine years (1993-94 to 2001-02), is a four-time Senior Cricketer of the Year and in the words of fellow Life Member Mark Honeysett, 'always found the club sponsors when times have been tough'.

Bramble was made a Life Member at the Kookas' 2004 presentation after more than ten years' service with the club.

He started his career with rival South Coast Club Oak Flats before making the jump to Warilla Sports.

Since then he has been a member of all but one of the Kookas' premiership sides, represented South Coast, Southern Zone and NSW Country.

2003-04 was one of Bramble's finest in South Coast cricket, scoring six fifties and an unbeaten, even century.

Bramble has long been one of the Kookas' standout players, even in sides littered with representative talent.

Over the years he has coached junior sides, captained first grade and provided valuable advice and counsel to the Kookas in on and off-field matters.

'CB' as Bramble is known, is a legend in meteorology circles, often predicting the weather the Kookas are likely to endure during an afternoon's play.

Although he is an automatic pick for any Kookas' side, the greatest contribution Bramble has made to the club has been his mastery of the gentle art of sledging.
---
Vic Stadnyk

VIC Versatile – Warilla Sports Cricket Club Life Member Vic Stadnyk could seemingly do anything for his beloved club.

Vic was the Kookas' President in 1978-79 and then held the position again for five years straight from 1986-87 to 1990-91, the most terms of anyone except fellow Life Member Craig Bramble.

In 1992-93, Stadnyk took on the daunting task of club Secretary, a position he held until after the 1994-95 season.

That tenure was a long way from Stadnyk's days as club Treasurer, when the Kookas were a fledgling South Coast club.

Stadnyk was in control of the club's coffers from 1979-80 to 1983-84.

He was also a handy cricketer, scoring one run less than 1400 for the Kookas in second grade.

To this day he takes an interest in the Kookas and how they are going in the South Coast competition, regularly dropping in to Oakleigh Park to visit the players.
---
Mark Honeysett

WHEN people think of Warilla Sports Cricket Club, they think of Kookas' legend Mark Honeysett.

Honeysett, the son of fellow Life Member Harry Honeysett, has arguably achieved and contributed more to the Kookas than any other figure.

'Rexy', as Honeysett is known these days, is the Kookas' third all-time leading run scorer with 6263 in all grades.

Honeysett is also the Kookas' all-time leading wicket taker, with 503 scalps in all grades.

Although he began his career as a fearsome fast bowler, Honeysett has modelled himself into a top order bat. In 2004-05 he scored his maiden first grade ton, one of the highlights of the season.

Honeysett's exploits with the ball won him selection in the South Coast, Southern Zone and Combined Country sides.

Despite such an impressive on field resume, Honeysett's greatest contribution to the Kookas has arguably been off the field.

You name the committee position, Honeysett has done it – he has been President (1991-1993, 2002-03), Secretary (1995-2001) and Treasurer (1994-95 and 2003-04).

He and his illustrious father have been meticulously preparing and taking care of Oakleigh Park and its surrounds since the Kookas entered South Coast cricket.

Naturally, Honeysett had a mortgage on the Kookas' Clubman of the Year award in its early years, winning it an incredible eight times (1986-87 to 1991-92, 1993-94 and 1994-95).
---
Harry Honeysett

IT WOULD be fair to say Warilla Sports Cricket Club is wild about Harry – Harry Honeysett, that is.

The Kookas' patriarch has had an enduring relationship with the club since it was founded in 1976.

To this day, he is still a massive contributor to the Kookas, helping prepare the Oakleigh Park wicket with his son and fellow Life Member, Mark Honeysett, as well as performing unnoticed but vital odd jobs around the ground.

On match days at Oakleigh Park, Honeysett helps prepare the pitch square, set up bins, erect sponsor's signs and even makes the food for the tea break (something a certain second grade side can attest to).

In his heyday Honeysett was a fine cricketer in the Illawarra competition, before helping to establish the Kookas as one of the strongest clubs on the South Coast.

Although he was in the twilight of his career when the Kookas emerged, Harry is remembered as a handy cricketer.

Honeysett served as club President for three seasons (1981-1982 to 1983-84) before being succeeded by his son.

He soon became one of the most respected and knowledgeable umpires on the South Coast.

Honeysett is one of the most loved and admired members of the Kookas' family, regularly attending club functions and giving his all to help the Kookas be the best club it can be.
---
May White

Bio Coming Soon
---
Val Whiteman

WARILLA Sports Cricket Club is not the only South Coast Club that benefited from the commitment of Life Member Val Whiteman.

Mrs Whiteman, one of the founding members of the Kookas, is also a Life Member of Lake Illawarra, a rival South Coast club.

There is one very simple and amazing statistic that explains the esteem Mrs Whiteman is held in among the Kookas – she served as club Secretary for 15 years straight.

From 1976-77 to 1991-92, Mrs Whiteman was at the coalface for the Kookas in arguably the most demanding and time consuming of committee positions.

To the delight of veteran Kookas, Mrs Whiteman was a special guest at the club's 2004 presentation.